Welcome to the Minerals.net April 2017 Newsletter!
This newsletter provides a glimpse to all our updates on the Tucson mineral shows, considered the largest agglomeration of mineral events in the world. We were on assignment in Tucson in February while the shows were taking place, to provide a photographic glimpse to all the happenings and events at the various Tucson venues. Unfortunately our time in Tucson was limited, and we weren't able to make it to Westward Look Show or the New Mineral Show that took place earlier in the week. However, we do have coverage on the InnSuites Show, the 22nd Street Show, and very extensive coverage of the The Tucson Gem & Mineral Show®.
The InnSuites Show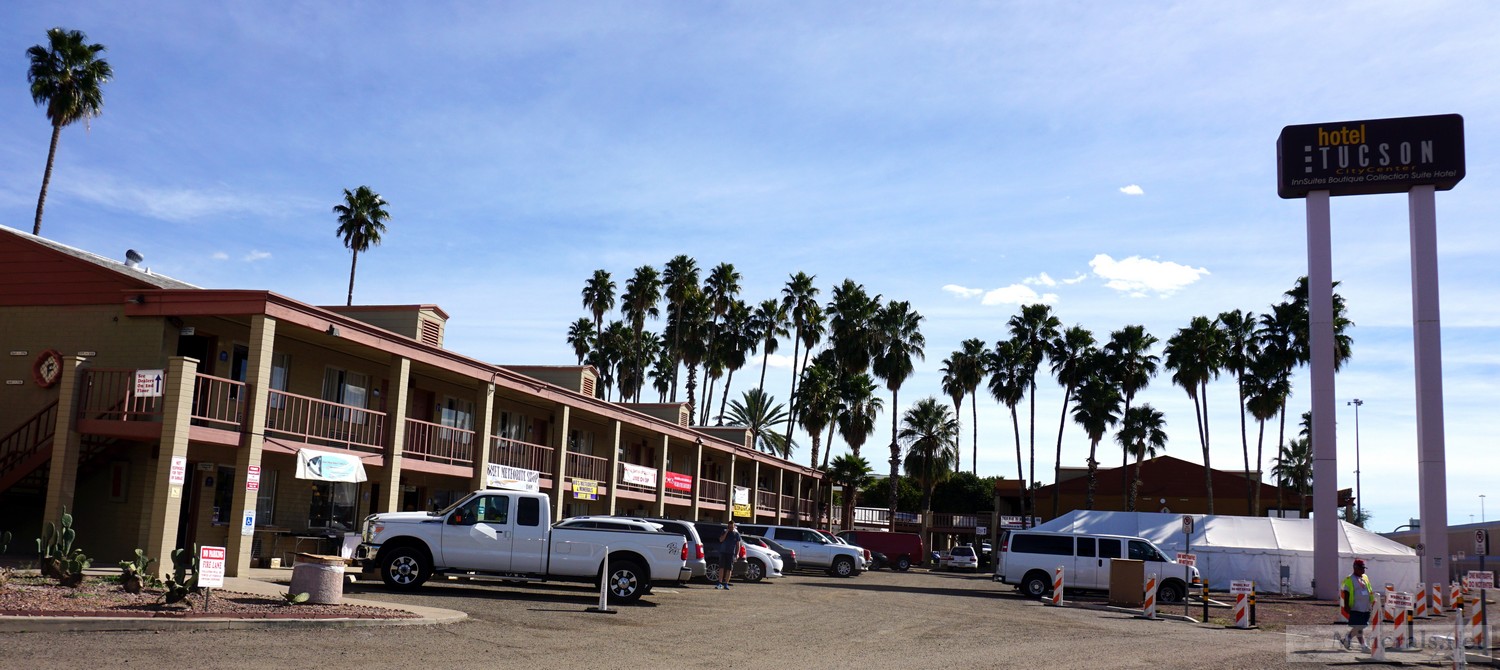 This InnSuites show, hosted in the Hotel Tucson City Center, is located in a sprawling outdoor hotel complex with hundreds of rooms that become dealer booths. Almost all the fine and well-known mineral dealers have a sales room here, where they move in and set up shop for about two weeks. We have two report articles to share on this event:
The 22nd Street Show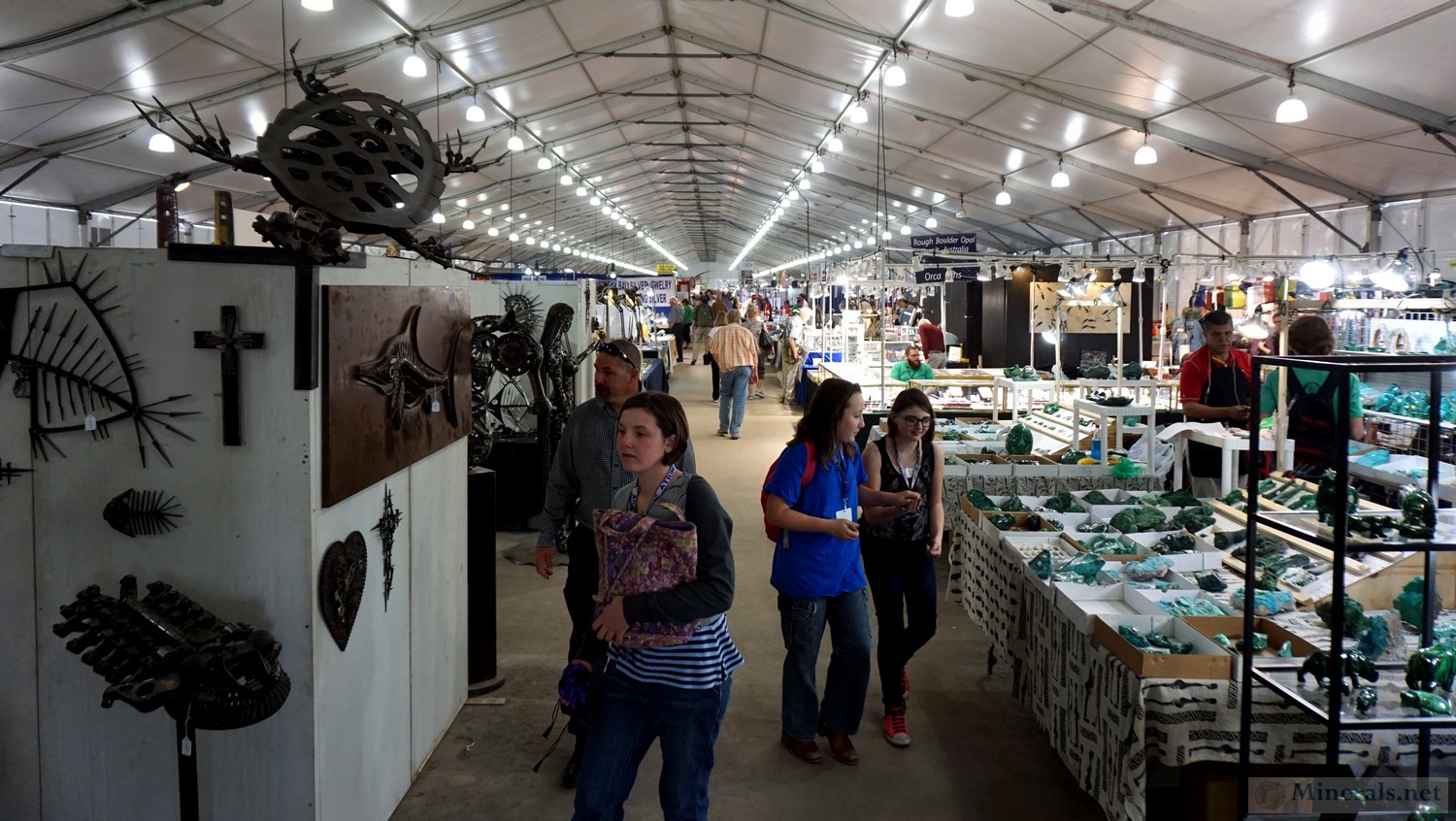 The 22nd Street Show is set up in a giant tent, with hundreds of merchants of all types, including jewelry, fossil, mineral, and bead dealers. It is centrally located in the vicinity of a cluster of other shows, and one can often some amazing deals at this show.
The Tucson Gem & Mineral Show®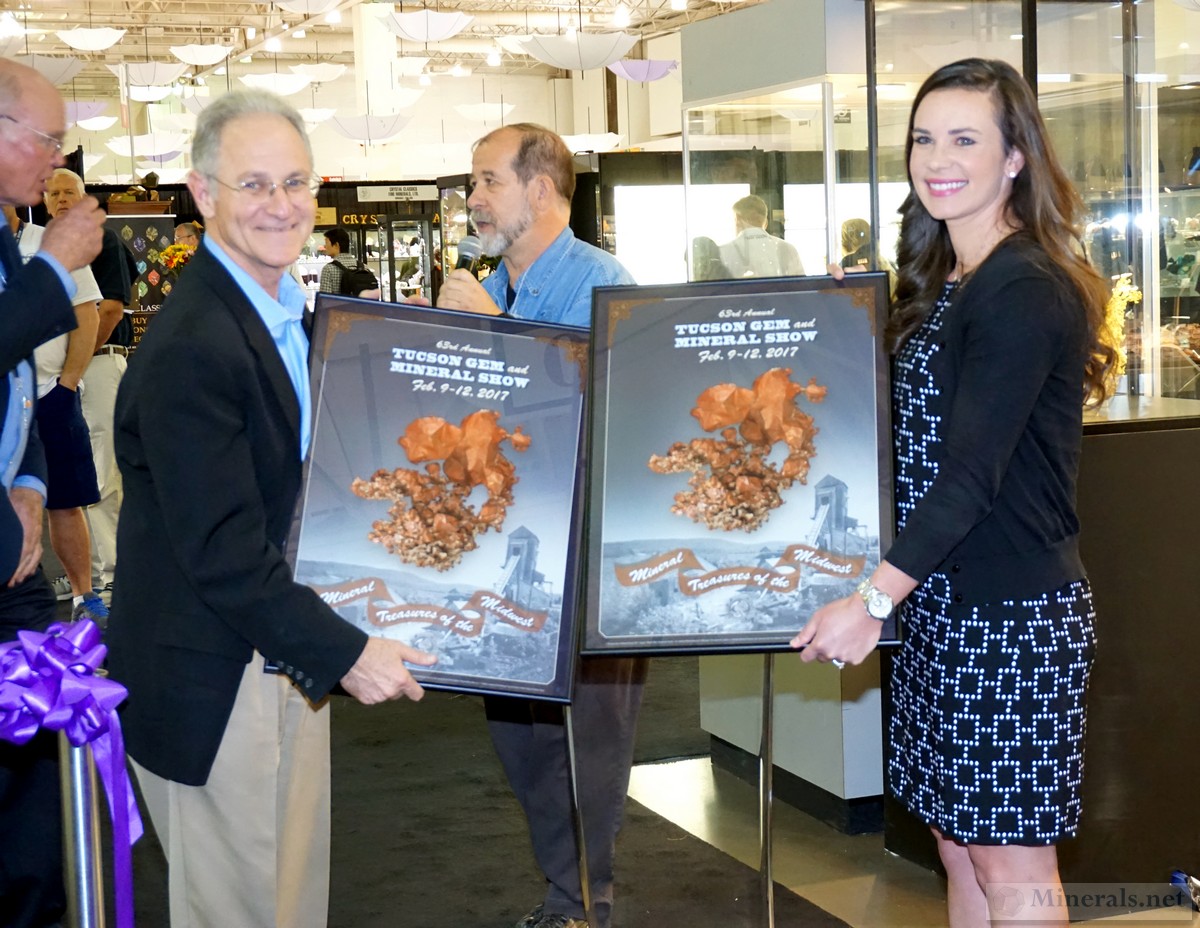 This show is the main attraction of the multi-week Tucson mineral events. It brings together mineral enthusiasts from around the world to see the exhibits as well as the best and newest material from a multitude of dealers. Our coverage includes the opening show scenes, exhibit display cases, individual minerals on display, and dealer minerals.
One of the highlights of the Tucson Gem & Mineral Show® is the display exhibits. Some of the top museums and private collectors have specimens of their collection publicly featured in display cases throughout the show floor. Every year, the show board chooses a special "theme." Many of the displays are related to theme, bringing additional interest and variety each year to the show. This year's theme was "Mineral Treasures of the Midwest," featuring top mineral specimens from a broad definition of the Midwestern United States.
This year's show took place from Thursday, February 9, though Sunday, February 12.
Tucson Show Video
As in previous years, we will be producing an HD video on the special exhibits and displays at the show this year. This includes cases and individual minerals of theme, as well as the other noteworthy minerals and subjects on display. Stay tuned on our news page and on our social media profiles to learn when this video will be ready.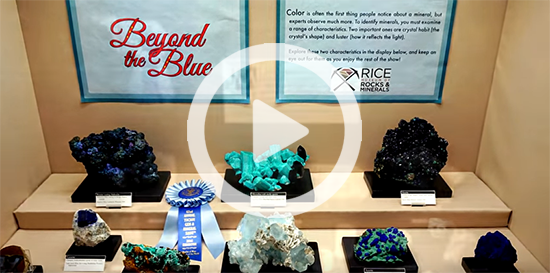 Our Picture Selection on Mineral Detail Pages
Our goal is to provide a complete portrait of each mineral's appearance without overwhelming our visitors. Much thought and consideration is given to every picture we choose to display on the mineral detail pages on Minerals.net. We just put together an article on our news blog that provides a bit more insight into the picture selection process.
Give us Feedback!
We appreciate feedback! Please email any comments or suggestions, and any errors or bugs you may find on our website. To contact us, please visit our Contact page.