NY-NJ Show Reports
We have put together detailed reports of the NY/NJ Gem & Mineral Show that took place last month in Edison, New Jersey. This show is the largest show east of the Mississippi, and is held annually in the New Jersey Convention and Expo Center. This year saw a strong increase in both mineral dealers and attendance, with several new minerals shown, as well as some new freelance collectors exhibiting. In addition, this year's show featured various collectors putting together an exemplary selection of local New Jersey minerals, some of the best ever organized together in a single show!
Our report of this show is divided into several sections. Click the links below for those pages:
Show Scenes
Display Exhibits
Individual Display Minerals
Hershel Friedman NJ Stilbite Case
Dealer Minerals
Fluorescent Minerals
For our complete show reports, visit our news blog at http://news.minerals.net.
Here are some images from the show.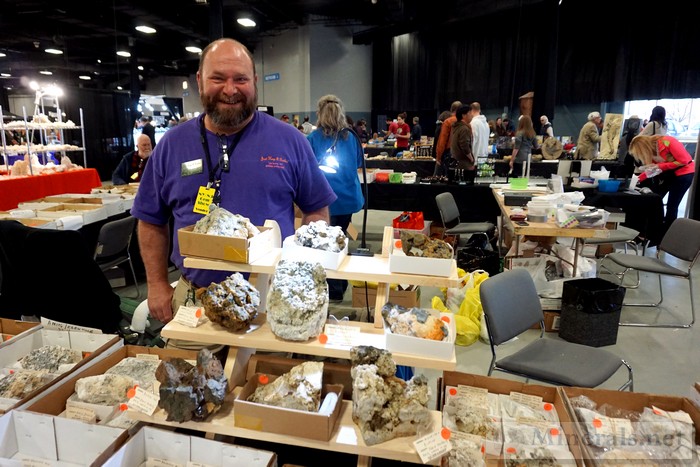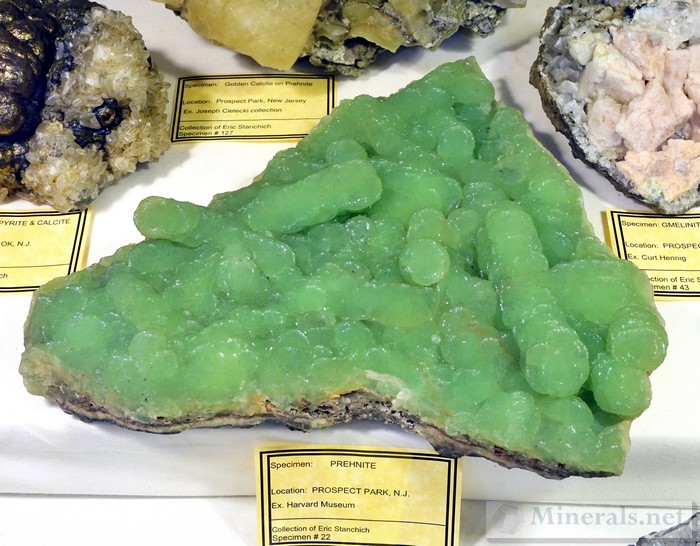 Tucson Show Video
We have compiled a video of the public display exhibits at the 2016 Tucson Gem and Mineral Show® this year. Our video was created from high resolution photos with quality photos and colors. As far as we know, this is the sharpest and most detailed video of the Tucson exhibits.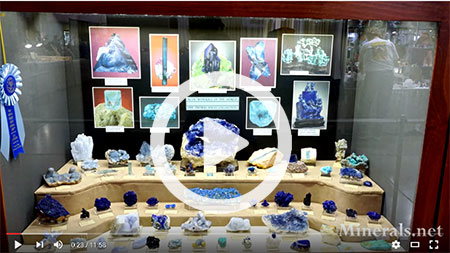 Moore's Compendium of Mineral Discoveries Review
I am a subscriber to Mineralogical Record, and look forward to every copy when it arrives bimonthly. I also like the extras that are often included, such as "What's Hot in Tucson," "What's Hot in Munich," and the Dallas Symposium DVDs. In the Dallas Symposum DVD, Tom Moore from the Mineralogical Record was one of the speakers, and he introduced a new and exciting project he was working on. The new project, titled "Moore's Compendium of Mineral Discoveries", is an exhaustive guide to every documented mineral discovery since 1960 of specimens with crystals over one centimeter.
In Moore's presentation in the DVD, he describes the multitude of sources which he used for the compendium. Certainly no mineral locality reference this ambitious has been created in recent times. All sources are documented, and details of the mineral occurrence and habits of each location are documented.
Read the rest of this article on our news blog at:
http://news.minerals.net!