Minerals.net May 2015 Newsletter
Tucson Show Video
Minerals.net has produced a video showcasing the public exhibits at the 2015 Tucson Gem & Mineral Show®. We took hi-res quality photos of almost all the public exhibits, and these are all seen here in the video.
Click below to watch the video.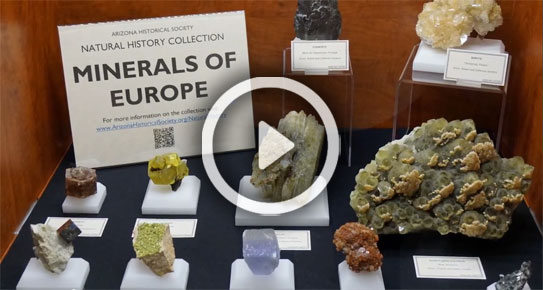 NY/NJ Gem & Mineral Show Report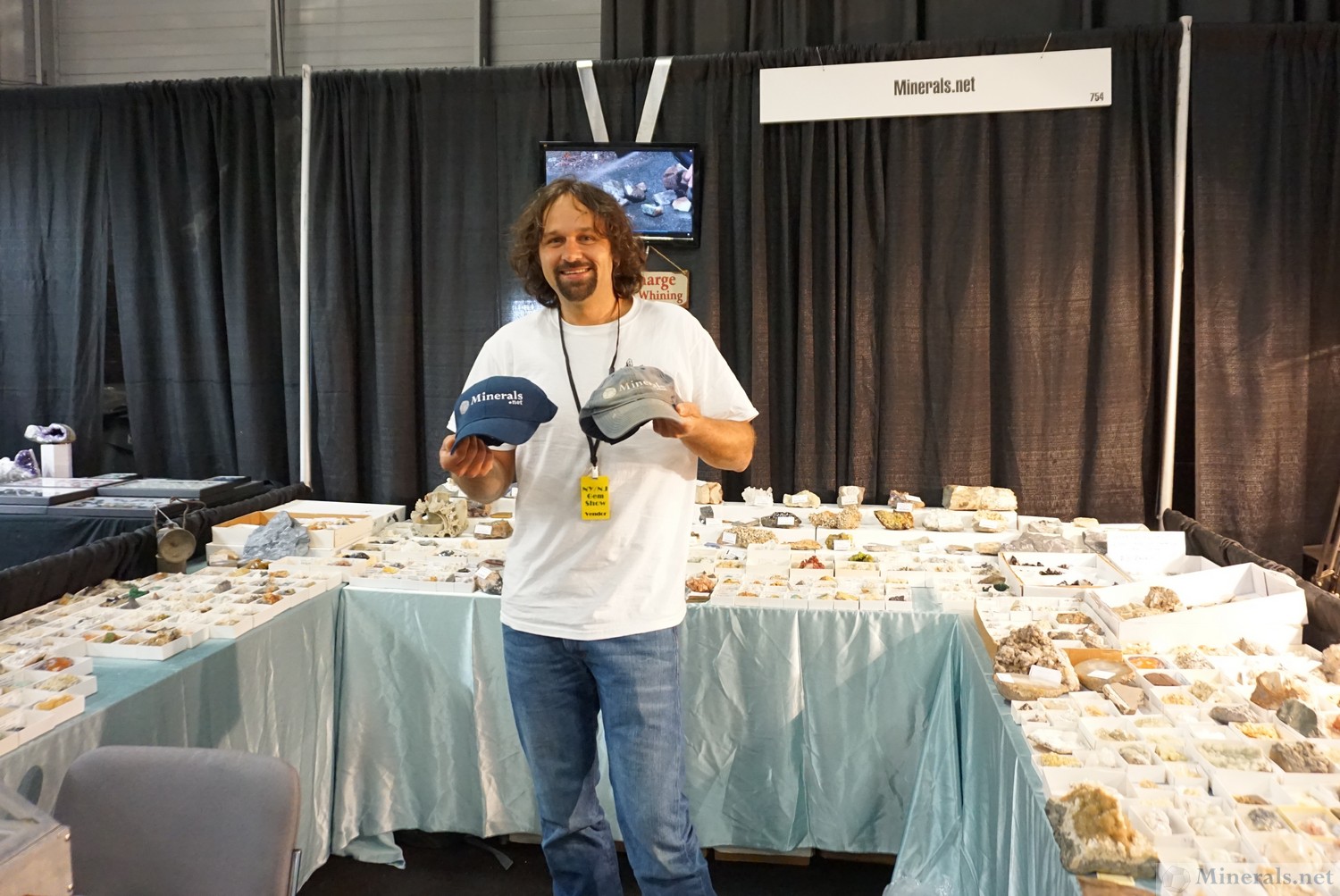 We have extensive coverage of the NY/NJ Gem & Mineral Show this past April 10-12. This year's show featured an outstanding lecture series organized by Justin Zzyxx, with a very nice turnout to all the lectures. Lecturers invited included well-known names such as Jolyon Ralph, Evan Jones, John Cornish, David Eicher, Peter Lyckberg, and Justin Zzyzxx. Although the fine minerals gallery with the larger dealers was absent this year, there were still good minerals booths and interesting things to see at the show, despite the large number of bead and jewelry dealers. Please click the links below to visit the specific show reports:

Part 1: The NY/NJ 2015 Gem & Mineral Show
Part 2: Dealer Minerals
Part 3: Fluorescent Exhibits
Part 4: Public Exhibits
Part 5: Hershel Friedman Exhibit
Part 6: Stan Parker Exhibit
Mineral Explorers Review
We reviewed the First Season of the Mineral Explorers DVD, hosted by Ray Nagin of Crystal Springs Mining & Jewelry, and were very pleased with what we saw. Overall, the series is a great educational resource, providing behind the scenes and background information on how minerals are explored, mined, and processed. The video quality is clear, and the narration is done well. The DVD's also include special features such as interviews and deleted scenes.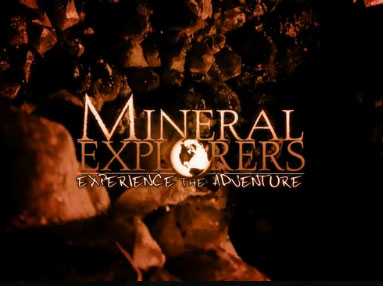 The first season hosts the following episodes:
Arkansas
Bolivia
Brazil
Colombia
Mexico
Some of the footage provided in this series is fascinating, especially that of the Anahi Mine in Bolivia, which has an incredible room within the mine lined entirely with lustrous purple amethyst crystals. The scene and footage of this are absolutely amazing. In future episodes, I would like to see a bit more background on each mine or locality information, as I felt sometimes that not enough background or detail was being provided. Overall though, the videos were very enjoyable and informative. I wish the Mineral Explorers group much success in this new endeavour, and look forward to many more episodes of mineral discoveries and exploration in locations throughout the world.
For more information about "Mineral Explorers," including behind-the-scenes videos, blogs and more, visit www.mineralexplorers.com.

New Q&A Forum
We have recently revamped our Q&A Forum where users can ask any question related to rocks, minerals, and gemstones. The new system is faster, more aesthetic, and provides much better spam controls to ensure that no visitors can post anonymous spam to the system.
Please visit the Q&A Forum at http://news.minerals.net.
Keywords and Traffic Stats
Minerals.net has been consistently on top or right near the top of Google and other search engines for the keyword "minerals" or "gemstones." Other highly valued search results also bring our site to the top, including "garnet," "diamond gemstone," "gemstone ruby," "quartz information," and "gold mineral". Google recently released a new algorithm for determining website ranking with an important factor based on website mobility. We are happy to have launched our mobile website earlier this year, which is seeing us get even better search engine ranking results, especially on mobile devices.
Give us Feedback!
We appreciate feedback! Please email any comments or suggestions, and any errors or bugs you may find on our website. To contact us, please visit our Contact page.