Welcome to the May 2014 Edition of the Minerals.net Newsletter!

Much has happened this month since our last newsletter, and we are glad to share all these updates with you. We have also ended our giveaway for the Free Tucson Trip giveaway, and are proud to announce the winner.
Tucson Giveaway
Our Giveaway to the Tucson show has ended this week. Congratulations to Susan Bradley from Texas for being the winner! Susan is the lucky winner of a trip to Tucson for the 2015 shows with all expenses paid, including airfare, car rental, and hotel stay.
Stay tuned at minerals.net for more free contests and giveaways!
New Tucson Videos
Minerals.net has published two new videos covering the 2014 Tucson shows. The first one presents general Tucson show scenes, and the second video is photography of the main show in the Convention Center. Click the links below to watch them: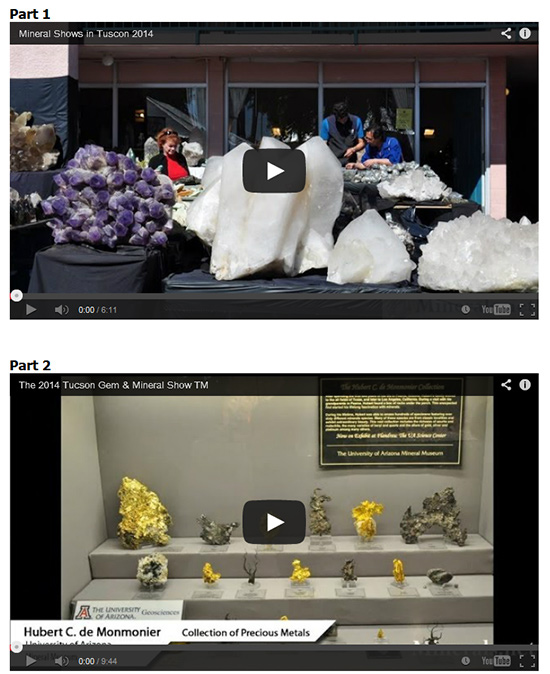 NY/NJ Gem & Mineral Show Reports
The NY-NJ Gem & Mineral Show has risen out of its infancy, and is now in its third year. This show has become a significant show, filling a void in the metropolitan area of the largest city in the USA. This has been the show's second year in the giant New Jersey Convention and Exposition Center in Edison, New Jersey, about a 40 minute drive from Midtown Manhattan. The show took place from Friday through Sunday, April 11-13.
Please read our comprehensive show report here: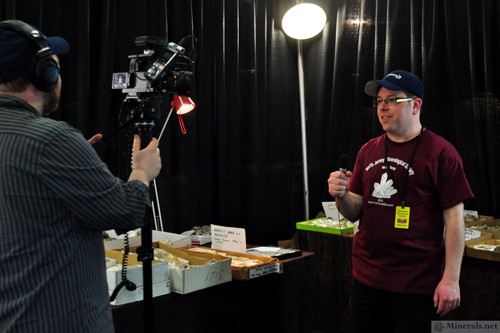 Hershel Friedman of Minerals.net Being Interviewed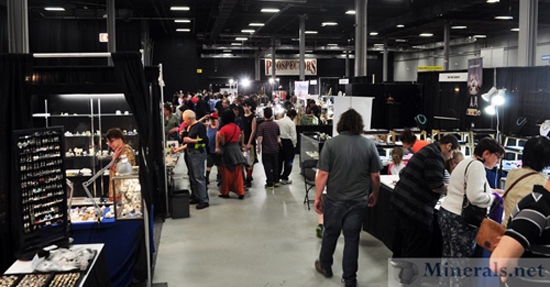 Busy Show Scene With Prospectors Booth Banner in Background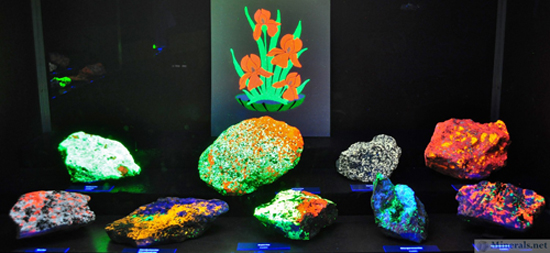 Fluorescent Mineral Case from the Franklin Mineral Museum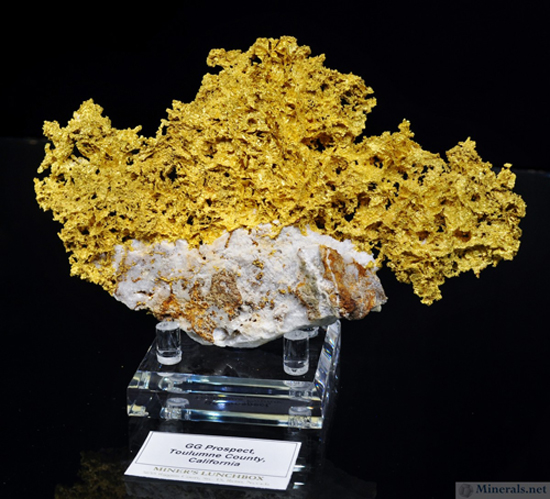 Large Gold Crystal Plate on Quartz matrix


New Photos Added From Tucson

In addition to the photos used in our detailed Tucson show reports and videos, we have also taken these photos and added them to our mineral and gemstone detail pages.
During our trip to Tucson, we specifically look for those minerals or gemstones that are hard to come across and are lacking good photos on our website, so we can add them in after the show.
Some of the new images imported are:
Franklin NJ Show Report

The borough of Franklin, New Jersey, hosts two mineral shows every year, once in the spring and once in the fall. Although these shows are relatively small when compared to the large shows, they bring out many of the local collectors. The Franklin show is one of the best places to get minerals from local New Jersey collectors at the best prices. The show has an outdoor and indoor section, and the outdoor part is heavily weather dependent. The show always has nice exhibits, and has some of the best public fluorescent displays. Hershel Friedman took pictures of the display cases, especially some of the fluorescents.
To view the full report with many photos, click here.
Large Diamond Found in Crater of Diamond State Park, Arkansas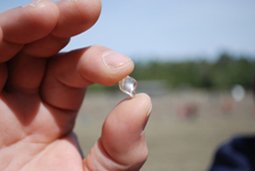 A 6.19 Carat Diamond was found last month in Crater of Diamonds State Park in Arkansas. This is a relatively large size for a Diamond from that mine, which produces an average of two Diamonds per day, and this is a significant find.

Crater of Diamonds State Park is the only Diamond mine in the world that is open to the public, and allows young to old, amateur to expert to come collect and try to find a natural treasure.
Click here to read more about this find.
Give us Feedback!
We appreciate feedback! Please email any comments or suggestions, and any errors or bugs you may find on our website. To contact us, please visit our Contact page.