Welcome to the Minerals.net
December Newsletter

Thank you for reading the Minerals.net December Newsletter! Our Facebook page has received over 75 likes in just a few weeks since its launching, and we are going to put special emphasis on utilizing this in the future.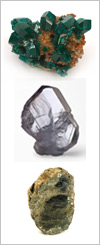 New Minerals Added
We have added several new minerals since our last newsletter, complete with comprehensive information and a variety of relevant photos. These include:
We also added an information page for the gemstone Iolite.

Please visit these pages and let us know if you have any suggestions!
Win This Uncut Diamond Crystal!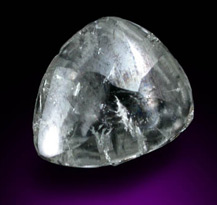 We have actively been posting relevant items and photos to our Minerals.net Facebook page.
We started a new contest in November to encourage visitors to "Like" our Facebook page. Anyone who "Likes" the page will be entered automatically into a drawing to win the 1.02 carat natural, rough Diamond crystal pictured on the right.
We will make the drawing in February after the Tucson show, and will announce the winner on Facebook.


Click the link below to visit our Facebook page and "Like" the page to be entered
into the contest!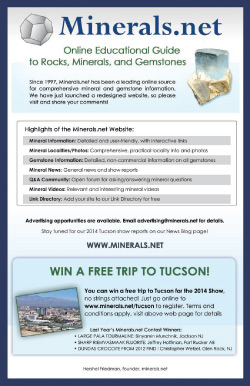 Win a Free Trip
To Tucson!
As mentioned in the previous email, we are having another contest where you can win a free, all expenses paid trip to Tucson by just entering your basic information.
A sneak preview of our full-page ad in the official Tucson Gem and Mineral Show™ show guide is pictured to the right. Stay tuned for our other ads in the Mineralogical Record, Rocks & Minerals Magazine, and the XPO Xpress Tucson Show Guide.
We will have the sign up page for this contest and all the details in January, so stay tuned and check our website often!


3-D Animated Crystals
We have upgraded all the 3-D crystals on the mineral detail pages to a new system. The old version worked on Java, and was blocked on many computers. The new system uses HTML5 and JavaScript, which allows it work in many more browsers, including tablet and smartphone browsers. Please check out our mineral pages to view the 3-D Animations, and make sure to click and drag the crystal around to view their interactive shapes! Click on the image below to see a sample Cordierite, which was recently added.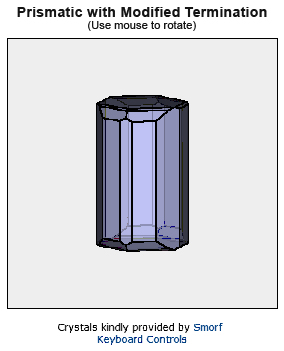 Tour of the Sterling Hill Mine Conveyer and Upper Mill Facilities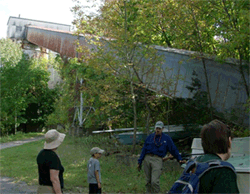 We have some interesting footage of the back areas of the famous Sterling Hill Mine in Ogdensburg, New Jersey. This mine was a highly-productive zinc mine that closed in 1986, and is now famous for its mine tour and mineral museum.

Click here to read Jeff Wilson's article and view photos on our news page on a tour of the rarely visited conveyer and upper mill facilities of the mine.
Twitter Page:
Our Twitter page lists all the updates, changes, and fixes on the minerals.net website. It provides a detailed log and also can be followed. Please click the Twitter button below to view our Twitter page, and follow us!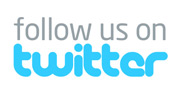 Give us Feedback!
We appreciate feedback! Please email any comments or suggestions, and any errors or bugs you may find on our website. To contact us, please visit our Contact page.