Welcome to the Minerals.net June 2017 Newsletter!
We hope you enjoy our June 2017 edition of the Minerals.net newsletter, and are enjoying the beginning of summer.
Video of the Tucson Show Displays
We have compiled a video of the public display exhibits at the 2017 Tucson Gem and Mineral Show®. This year's theme, "Mineral Treasures of the Midwest," is presented here in video form with high resolution quality photos. For this year's video, we included many additional minerals that were not on our show reports, so even if you read our reports and saw our pictures, make sure not to miss this video! This is the sharpest and most detailed video of the Tucson exhibits:
Instagram Updates

We have been doing daily updates on our Instagram page, posting interesting pictures of recent minerals we have been photographing, either at mineral shows, museums, or private collections. If you are not yet following or have not seen our Instagram page, visit and follow us at www.instagram.com/mineralsnet.
New Minerals Added
We have added mineral detail pages on the following minerals, with comprehensive information and several pictures:

New Pictures
We have been going through the website and continuously adding new pictures of minerals already in our database. This includes new or interesting mineral habits from dealers, show displays, and museum exhibits. We have an archive of hundreds of unique pictures and will continue adding new items. Below are some recent highlights.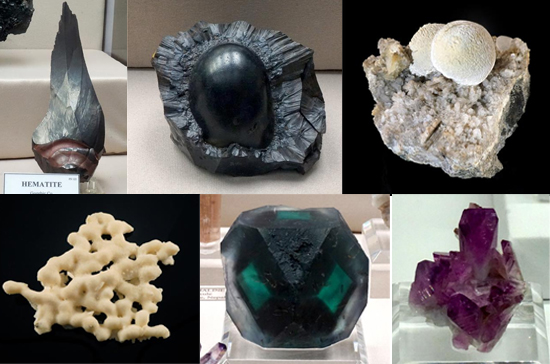 New Advertisers
We'd like to thank the following advertisers who joined us over the past month. Its advertisers like these who help our site keep growinh!
Give us Feedback!
We appreciate feedback! Please email any comments or suggestions, and any errors or bugs you may find on our website. To contact us, please visit our Contact page.